2022 Birthday Toy Drive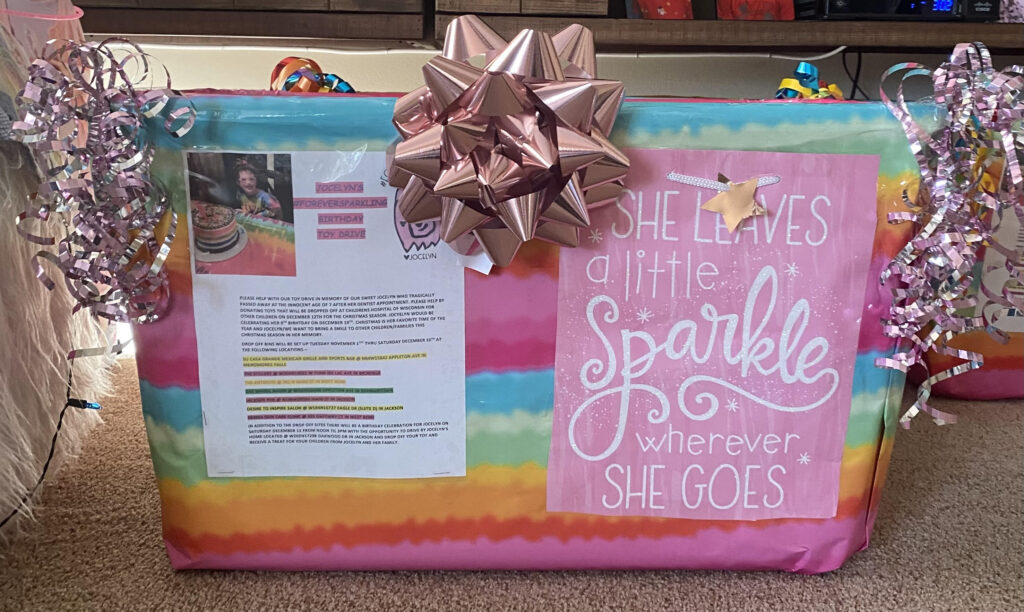 Jocelyn's #ForeverSparkling birthday toy drive has begun and runs through December 10th!
Look for these bins at:
The Stillery
Su Casa Grande
The Antidote
Das Barrel Room
Jackson Pub
Derma Skin Care
Desire 2 Inspire
The toys will be donated to
Childrens Hospital on December 12th!
Stop by Ashley and Luke's house on December 11 for a drop off birthday party with treats for everyone!
Thank you all for help in keeping Jocelyn #ForeverSparkling
In the meantime, here are some photos from last year's toy drive: